Executive Director and Team
Our statewide team of Titled Volunteers are dedicated leaders who create resources, provide the education, and get out in their community to engage in civic duties. Lead by our Executive Director, Uyen "Winn" Khuong, the team often works virtually throughout the state from the Capitol in Trenton to their local Town Hall.
HR Director
Cheryl Marciano is a Human Resources professional with over 17 years of experience with recruiting, employee relations, benefits and other areas of HR across multiple industries. She has a degree in Psychology and HR certifications including: SPHR, SHRM-CP, HCS, CHRS and FPC. Additionally, Cheryl has used her passion for HR to volunteer with non-profit groups including teaching an interview skills class for displaced workers for several years. Cheryl joined ATNJ last year as a Warren County Co-Chair and has been active in local campaigns over the last couple of years.
Director of Online Engagement
Lizzie Foley was one of the founding steering committee members of NJ11th for Change, where she organized "Fridays with Frelinghuysen" and did outreach to political groups in New Jersey's 11th congressional district. Prior to moving to New Jersey, she also served as a board member for an environmentally focused school, taught at the university level, and worked for a labor union. She holds a Master's degree in sociology from Northeastern University and a Master's degree in education from Harvard University.
Director of Facebook Moderation
Amie Maria Babischkin, is a New Jersey transplant by way of rural Connecticut. From a very young age, her grandmother instilled in her the importance of a woman's right to vote. During the 1988 presidential election, she fondly remembers turning her Lite Brite into a campaign sign for Michael Dukakis. On November 9th, Amie woke up and declared to her family and friends that she "hoped they were okay loving an activist" because she "just became one." That's when she found ATNJ and volunteered to help in any way she could. With ATNJ, Amie is the Lead Administrator for the Secret Facebook page, in charge of a team of moderators. Outside of her activism Amie is a full time Emergency Room Registered Nurse, an LGBTQ+ proud woman, and fur-mom to a 6 year old Husky-mix named Zombie.
Director of Drug Policy Reform
Moira is a born and raised Jersey girl living in Asbury Park, NJ. She is a lifelong progressive Democrat, a political activist, organizer, and leader. Moira was recognized by the New Jersey State Legislature twice in 2017 and is an Advocacy Leader with the National Council for Alcoholism and Drug Dependence (NCADD-NJ.) She is particularly passionate about reducing the stigma associated with this disease, fighting for the decriminalization of drug use, the legalization of cannabis, and educating others on the failure of the "War on Drugs," its history, and how it targets people of color. She insists that drug use be treated as a public health issue rather than a criminal justice issue. She has testified at the State House in support of legislation that supports these principles. Moira is also passionate about advocating for the LGBTQ+ community.
Civil Rights Director, Southern Regional Director
Rachel C. Green is a resident of Deptford Township, New Jersey for over 30 years and resides with her husband Franklin Green honored to be the mother of two fabulous children; Alexandra and Alston. Rachel hold a bachelor's degree in Business Management, a post graduate degree master's in Public Administration and currently pursuing her Doctoral Degree in Management in Organizational Leadership. Rachel has served for the educational needs and civil rights of the community for many years. Listed are just a few of the boards, committees she has served on for the community.
· Gloucester County NAACP Executive Board Member
· 1st Vice President Gloucester County Federation of Democratic Women
· National Coalition of 100 Black Women-Southern New Jersey
· New Jersey School Board Certified Board Member
· Member Deptford Twp. Board of Education 2008-2014 and 2017 (Served as 1st Women of Color to serve as President of Deptford Board of Education)
Facebook Page Director
100% Jersey Girl, Amie grew up in Maple Shade, vacationed in LBI, and attended Cook College (now Rutgers School of Environmental and Biological Sciences).Her first foray into political activism was protesting the Gulf War, in high school. Since then, Amie has mostly been involved in Pagan and other minority religions' civil rights, education, and acceptance, with the Pagan Pride Project as a Local and Regional Event Coordinator. In 2008, Amie joined a few other Progressive New Jersey residents to form ATNJ. Determined to help improve voter turnout and informed voting, she is now an active Democratic Committee Member for her town and Burlington County. Her other passion is taking care of animals: Amie is a Professional Pet Stylist of nearly 20 years and owns Grooming Salon in Edgewater Park. She is also Pagan & Non-Denominational Wedding Minister. She and her husband live with their dogs in Maple Shade.
Director of Graphic Design
Dani is a full time public high school teacher, 12-year yearbook advisor, activist and graphic designer. She graduated from the University of Virginia with a BA in History and an MT in Teaching, but did not actually start teaching until 2007. Prior to teaching graphic design and yearbook, Dani worked in social services doing leadership training and drug and alcohol prevention education for high school students, did computer support, and worked for 12 years as a pre-press professional for a number of different commercial presses in NJ.
Union County Co-Chair
Dr. Pamela Brug, MD, MS is a board certified obstetrician-gynecologist in New Jersey and is affiliated with Hackensack Meridian Health Raritan Bay Medical Center and Hackensack University Medical Center. She received her medical degree from Rutgers Robert Wood Johnson Medical School and has been in practice for more than 20 years. Dr. Brug is also on faculty of Rutgers University Robert Wood Johnson Medical School in the Department of Obstetrics, Gynecology & Reproductive Sciences. Her activism began as a child as she followed her mom in civil rights and Vietnam war protest. She has received numerous community awards beginning with one upon graduating from Rutgers University-Douglass College. As education is also dear to her heart she has received several teaching and mentoring awards throughout her career. Her interest in disparities in health care has led her to address black maternal and infant morbidity and mortality especially in New Jersey.
Gloucester County Co-Chair
Jeanne is one of the co-chairs for Gloucester County and also helps with Camden County. Jeanne grew up in Camden County and earned both a BA and MA from Rowan University. She taught in four NJ public school districts for thirty four years before retiring several years ago. Even though Jeanne was not very active politically until the 2016 Presidential election, she is a lifelong Democrat who always had progressive ideals and valued the diversity of all people.
Ocean County Co-Chair
Born and raised in NJ, Devon has been active in political activism since 2008 when volunteering for OFA. She is currently a municipal committeewoman and Vice President of the Toms River Democratic Organization. Her passions include voting access and education, women's rights and healthcare, public education, and climate change.
Weekly Newsletter Editor, Union County Co-Chair
Shannon is a lifelong Jersey resident who grew up in Essex County, attended Rutgers New Brunswick, and now lives in Union County with her husband, kids, and dogs. She loves to organize and has been running events and projects in various hobby groups, as a homeschooling mom, and with local non-profits for decades. She's helped run the Facebook pages and websites of organizations such as Union County 4-H, One World One Love, and her local community garden. She started with ATNJ in 2017 and eventually moved on to working more closely with her local group, Action Together Union County, helping to run their Facebook page, organizing Post-It Posse events and becoming a Co-Chair. In the fall of 2018 she took over the ATNJ weekly newsletter. She's also proud to be running the Run ATNJ/Donate Days project for the second year where she gets to help out many great local candidates around the state.
Shore Area Co-Chair
Samy Cheng-Robles is a 40+ year resident of Monmouth County. She received her primary and secondary education in Matawan and Marlboro public schools, earned her Associates in Computer Science at Brookdale Community College and her Bachelors in Electrical Engineering at Rutgers, College of Engineering. She has worked at most major telecommunications companies in the area including Bellcore, Lucent, AT&T, Avaya as well as other local businesses. She is married and the happy mother of two young sons. As a lifelong progressive and a new & energized volunteer since 2016, she canvassed and wrote postcards at Post It Posse events for candidates in CD3 and CD4 during the 2018 election. Samy looks forward to collaborating with Tricia Maguire as co-chair of Action Together Jersey Shore.
Gloucester County Co-Chair
Dennis became aware of Action Together at a meeting at Senator Menendez's Camden County office in January 2017 and was invited to join by Jeanne Jordan, ATNJ Gloucester County co-chair. His longtime progressive worldview stems from parents who were New Deal Democrats, with his father being a labor leader. He began his own political activism in the movements of the 70s and has continued to support liberal causes to the present day. He actively worked in a volunteer capacity on both Obama campaigns and the campaigns of Hillary Clinton and Phil Murphy. Now retired, Dennis worked as an IT specialist in library consortia. He is actively engaged in the Irish music community and performs and teaches traditional Irish music. He lives with his wife and daughter in Voorhees, NJ
Northwest Regional Director
Michele resides in Hardyston Township and is involved with several philanthropic and charity
organizations donating not only financially, but she also gives her personal time back to the community. Listed are some of the boards, committees and offices Michele has run for/been a part of:
Serving on her Homeowners Association Board since 2001
Sussex County Habitat for Humanity Executive Board for 8 years
Hardyston Committeewoman since June of 2015.
State Committee Representative for Sussex County currently serving a 4-year term
Ran for Freeholder in 2016, Hardyston Township Council in 2017 and 2018
Content Creator
Jessica was born and raised in Central New Jersey. She received her Bachelor's Degree in Theatre Arts from Hartwick College before earning a Master's Degree in Elementary Education and Child Development from Tufts University. Jessica has been an elementary school teacher in New Jersey Public Schools for 12 years and was a recipient of the statewide Exemplary Educator Award for 2018. Jessica is married with two children, Katherine and Daniel. A lifelong Democrat, Jessica is passionate about advocating for equal rights for all people, ensuring all children receive a quality public education regardless of socioeconomic status, gun control and combating climate change.
Content Creator
Greg grew up in South Brunswick, New Jersey and majored in music education/piano performance at Rutgers. He received my Master's degree in piano performance from Boston Conservatory. Greg has been teaching in New Jersey public schools since 2007, and currently works in Brick. He and his wife, Jessica, live in Robbinsville with their two children. Like many people, his passive observation of politics became an active obsession after 2016, and Greg is committed to working in whatever small ways he can to ensure that our government reflects our values.
Event Fundraising Specialist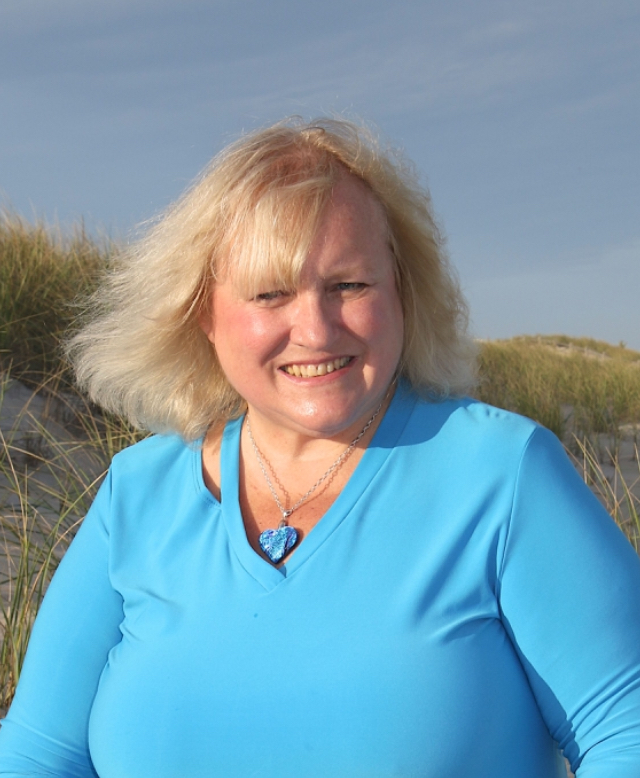 Milissa was born in Bayonne and raised there and in CT. But her love of LBI has lead her to live and work there for many years and eventually settle in Stafford Township with her family. She graduated Montclair State with a BA in Consumer Affairs and Family & Child Studies. This began her lifelong career of advocacy. She was a health educator for the March of Dimes and also helped to create the Family Life Education Curriculum for the Bayonne School district, for which she was recognized by the State of NJ. Milissa brings years of experience in event planning, fundraising and conducting educational workshops to her position. Currently, Milissa is a small business owner and primary caregiver for her disabled husband, mother, brother, and special needs child. Her work with ATNJ/EF has given her the opportunity to continue her fight for affordable healthcare and financial security for her family. Having lived through Superstorm Sandy and being very involved in recovery efforts has deepened her commitment to fight for the environment, combat global warming, and the future of our planet. She has worked hard to serve the community as a leader, organizer and fundraiser. She is currently a Democratic Committee Person for Stafford Township in Ocean County and serves as a Trustee on the Board of the Association for Hunterdon Developmental Center in Clinton, NJ
Burlington County Co-Chair
Sue has an MBA in Marketing and Finance from the Kellogg School of Management at Northwestern University and has spent her entire career working in healthcare industry. For the last 25 years, she has led a pharmaceutical consulting firm focused on broadening access to safe and effective medicines. While she has always been interested in politics, she only became active after the 2016 election in response to GOP's efforts to repeal the Affordable Care Act and the protections it affords all insured individuals. Her current focus is on educating Burlington County residents about proposed legislation and other actions at the local, county, state and national level in order to spur increased political engagement and voting. In her spare time and with her children now grown, she enjoys traveling the world (most recently to India and Costa Rico) and watching all medical dramas on TV!
Essex County Co-Chair
Stacey has a long history of political activism and advocacy beginning in college with Student Assembly and NYPIRG. Through the years, Stacey has worked to advocate for inclusion and fairness in special education. Ultimately returning to politics, Stacey and her children worked for the Booker For Senate Campaign and the Hillary for America Campaign. Most recently, Stacey has kept very busy volunteering with NJ 11th For Change as a Town Team Leader, the Mikie Sherrill For Congress Campaign as a Staging Location Director, and, of course, ATNJ, organizing, fundraising and advertising for the Post It Posse effort. Stacey has resided in Livingston for 27 years with her husband, Ted, and children, Carly and Evan.
Warren County Co-Chair
Kelly Shea is an associate professor of English and director of First-Year Writing at Seton Hall University. She is a co-leader for Action Together Warren County and a member of Hackettstown Indivisible, and she coordinates the social media presence of both groups. She also regularly joins the Twitter Warriors and uses ResistBot and other technology initiatives to stay in touch with her elected officials.
Gloucester County Co-Chair
Lisa Bonanno has been a registered nurse since 1991. In 2011, she took a home care job in a very depressed city. What she learned there caused her to leave political conservatism. Since then, she chooses to work in cities with complex social and health concerns. She now works for access to effective healthcare for all and is an advocate for press freedom, as well as other progressive issues. She lives in Gloucester County and is the mother of five children.​
Warren County Co-Chair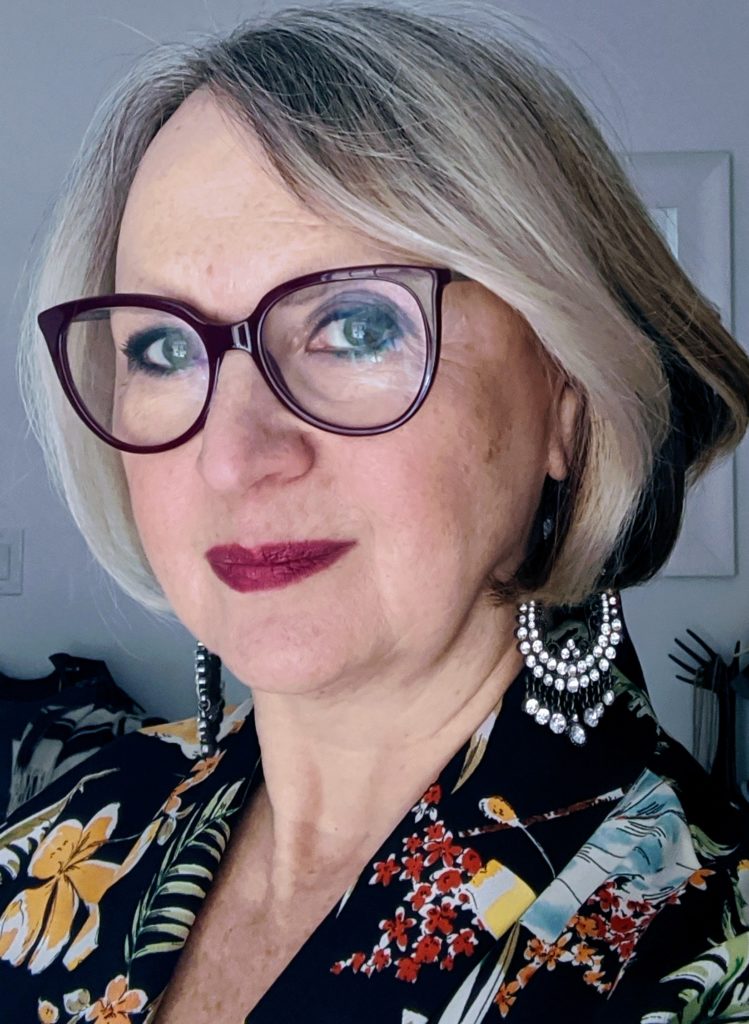 After a successful career as an Information Technology executive, Anna is now concentrating on progressive issues, such as women's reproductive rights and the protection of the environment. Anna brings her leadership and technical skills to this new role as an activist. ATNJ gave her a feeling of purpose during the last few years and she is excited to serve as the Warren County co-chair.
Cumberland County Co-Chair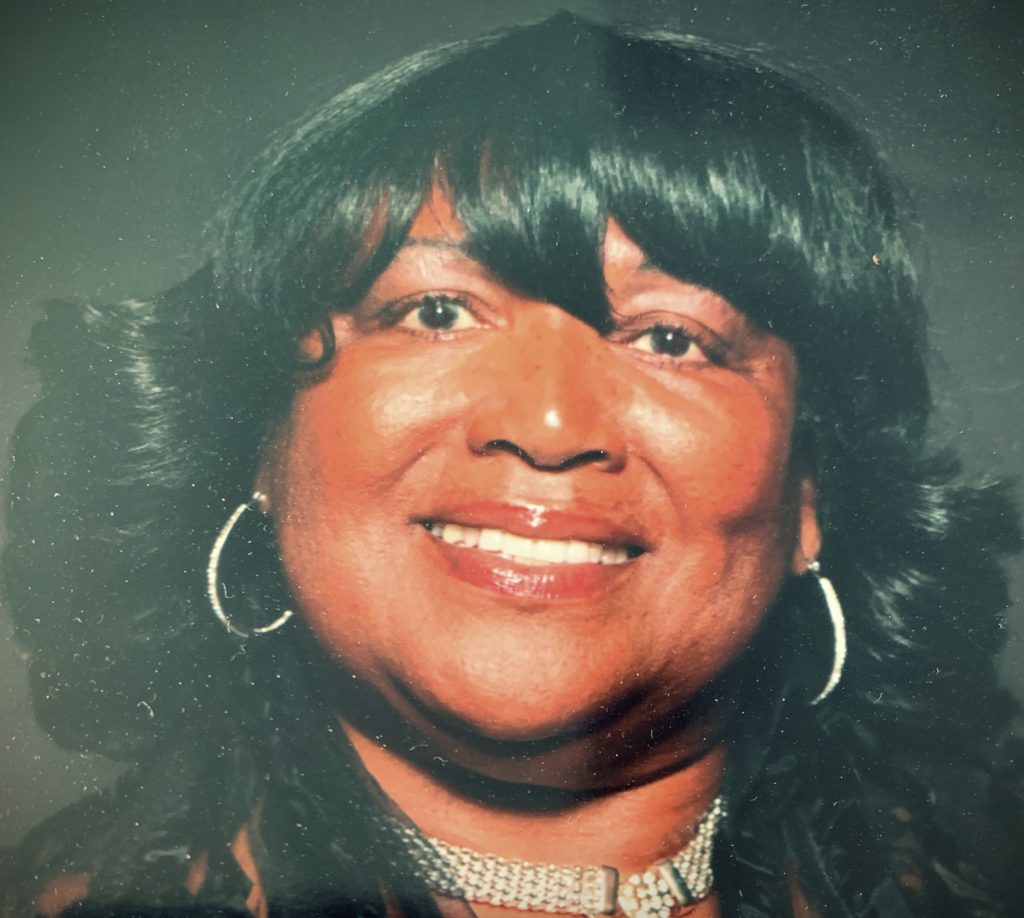 Viola Thomas-Hughes, "Vi" as she is known by her friends, was born in Gouldtown, New Jersey and graduated from Rowan University with a BA. She worked for the state of New Jersey for nearly 33 years and has been involved with the Mentor Foster Care Program of NJ since 1992. She has provided home care to over 30 disadvantaged, abused and neglected children. Viola has held various elected positions since 1995 including Committeewoman, Mayor and Deputy Mayor. During her tenure she obtained millions of dollars in grants for her community.
Viola was the first African-American Mayor in Cumberland County and the second in the state of New Jersey. Viola and her husband, Melvin Hughes, reside in Fairfield Township and together they have seven children, eleven grandchildren and two great grandsons and one great granddaughter.