#GivingTuesdayNow
Giving you the opportunity
Relying solely on donors, ATNJ Education Fund has seen a marked decrease in donations during a time where many are struggling financially. At the same time, ATNJ Education Fund's work to plan for and enact proactive measures for our upcoming elections in order to minimize community spread of coronavirus is more critical than ever because the coronavirus does not honor election days. #GivingTuesdayNow gives everyone the opportunity to ensure that we don't have to trade our health for our right to vote.
By donating to ATNJ Education Fund during #GivingTuesdayNow, donors will support a 100% volunteer organization that led the largest expansion of Vote By Mail in New Jersey, providing a safe alternative and lowering the volume of in-person voting.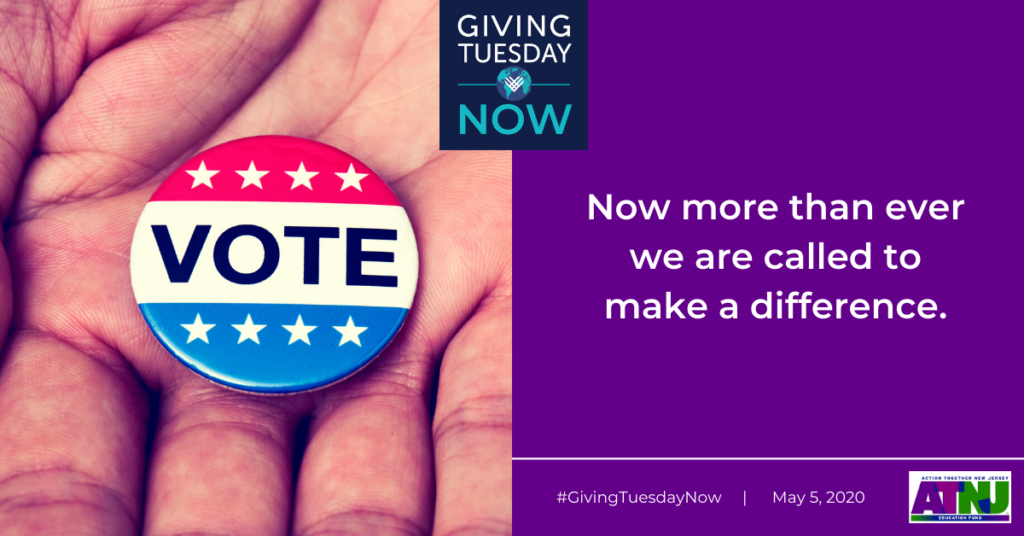 "Prior to the pandemic, due to our voter outreach work and the work of many other organizations, we saw a dramatic increase in votes cast by VBM ballots. With the pandemic, we expect an exponential increase in VBM ballots with voters staying at home to vote. This means our county elections officials and poll workers tasked with carrying out our elections need to have enough equipment, staffing, and time needed to do their work safely. We are working hard to advocate for them and for voters. "

Uyen "Winn" Khuong, Executive Director.
"As a global community, we can mourn this moment of extreme crisis while also finding the opportunity to support one another. We each have the power to make an impact with acts of generosity, no matter how small, and to ensure the sustainability of organizations and services that are crucial to the care and support of our communities," said Asha Curran, CEO of GivingTuesday. "#GivingTuesdayNow is a chance for us to stand united and use grassroots generosity to show that we are all in this together, beginning to end. Even as many face financial uncertainty, generosity is not about size. From calling an elderly neighbor to chat to offering translation help; from showing gratitude to our healthcare workers to donating to your local food bank, every act of kindness is a beacon of hope in this crisis. We all have something to give, and every act of human consideration and kindness matters."

Please donate for #GivingTuesdayNow
Donating via Paypal has the lowest fees for us.
Use your own credit card. You don't have to be a Paypal account holder to donate.