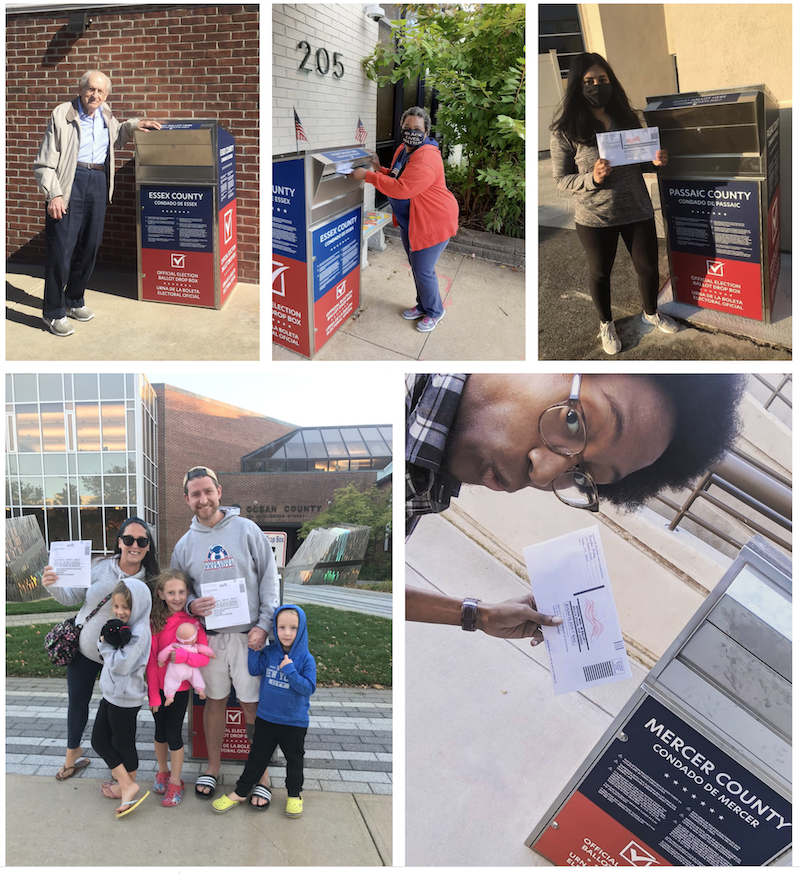 We are driven by democracy
Election infrastructure has long been neglected in New Jersey — and in our nation. Our work has resulted in major changes for New Jersey voters
especially the widely-used and popular ballot drop boxes in every county.
Featured Work
Did you know that New Jersey voters can track their mail-in ballot because of our work? Click on the image, set up your account, and you can vote by mail and
track your ballot
.
Did you use a ballot drop box? We also did that. Preliminary data shows that over 90% of New Jersey voters who voted by mail-in ballot in the 2020 General Election used a

secure ballot drop box

.
Voter-to-voter Outreach
How do help both voters and volunteers? Voter-to-voter relational engagement: we write letters to voters to educate and to increase voter turnout.
In 2020, we reached 215,000 voters with handwritten postcards by volunteers statewide.
Photo: Census Ambassador training. (Pre-COVID)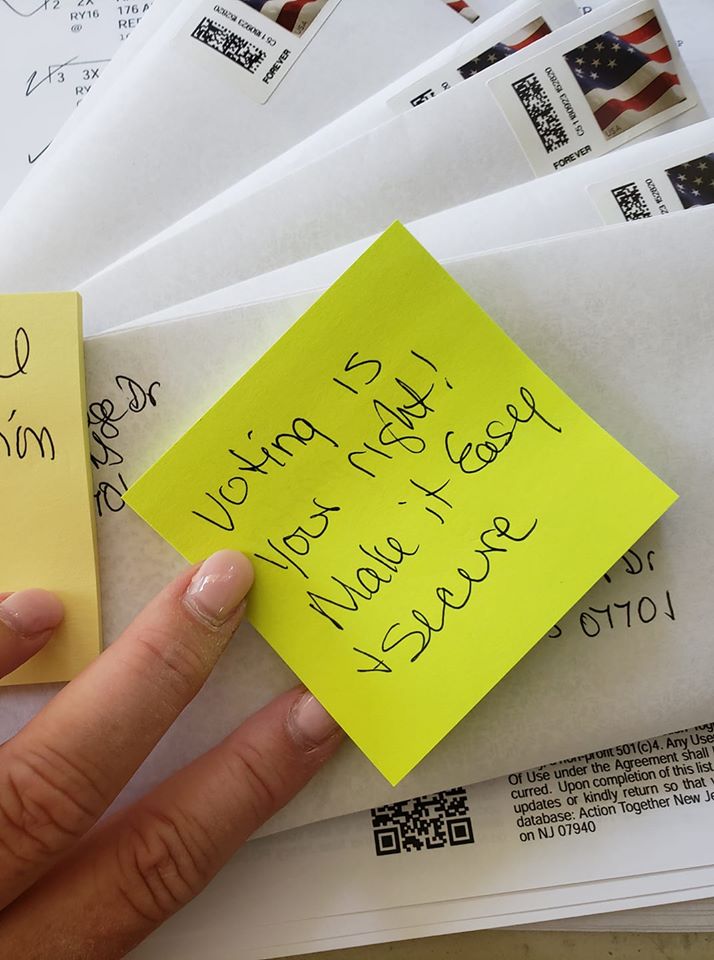 Our Accomplishments in 2020
2020 CENSUS
2020 Census:
Became a Partner with the US Census Bureau.

Provided Census Ambassador trainings in 13 counties with 230 Ambassadors trained.

Posted 3200 English Census flyers, 800 Spanish Census flyers and 2100 trilingual flyers in Hard-to-Count communities in 13 counties.
2020 Voter Education
020 Elections:
VoteByMailNJ.org website: over 100,000 visitors. Two op-ed letters on election infrastructure needed during a pandemic appearing in NJ.com and The New Jersey Globe.

Conducted educational webinars on Primary and General Elections with statewide, regional, and local nonpartisan civil rights, faith-based, secular, civic, universities, and community organizations and their members including Jewish Federation of Greater MetroWest, Zioness NJ, NAACP-NJ, Kean Univ, and Rutgers.

The only organization to provide testimony on three election bills in the State Government, Wagering, Tourism & Historic Preservation Committee.

Provided independent research and met with Executive Branch officials to make recommendations for two Executive Orders pertaining to the Primary and General Elections.