What's happening?
"Sens. Joe Manchin (D-W.Va.) and Lisa Murkowski (R-Alaska) on Monday voiced support for reauthorizing the Voting Rights Act—with both opposing the Democrats more sprawling For The People Act (known as H.R. 1)—making it the most likely voting rights legislation to pass, though even then, the odds are slim."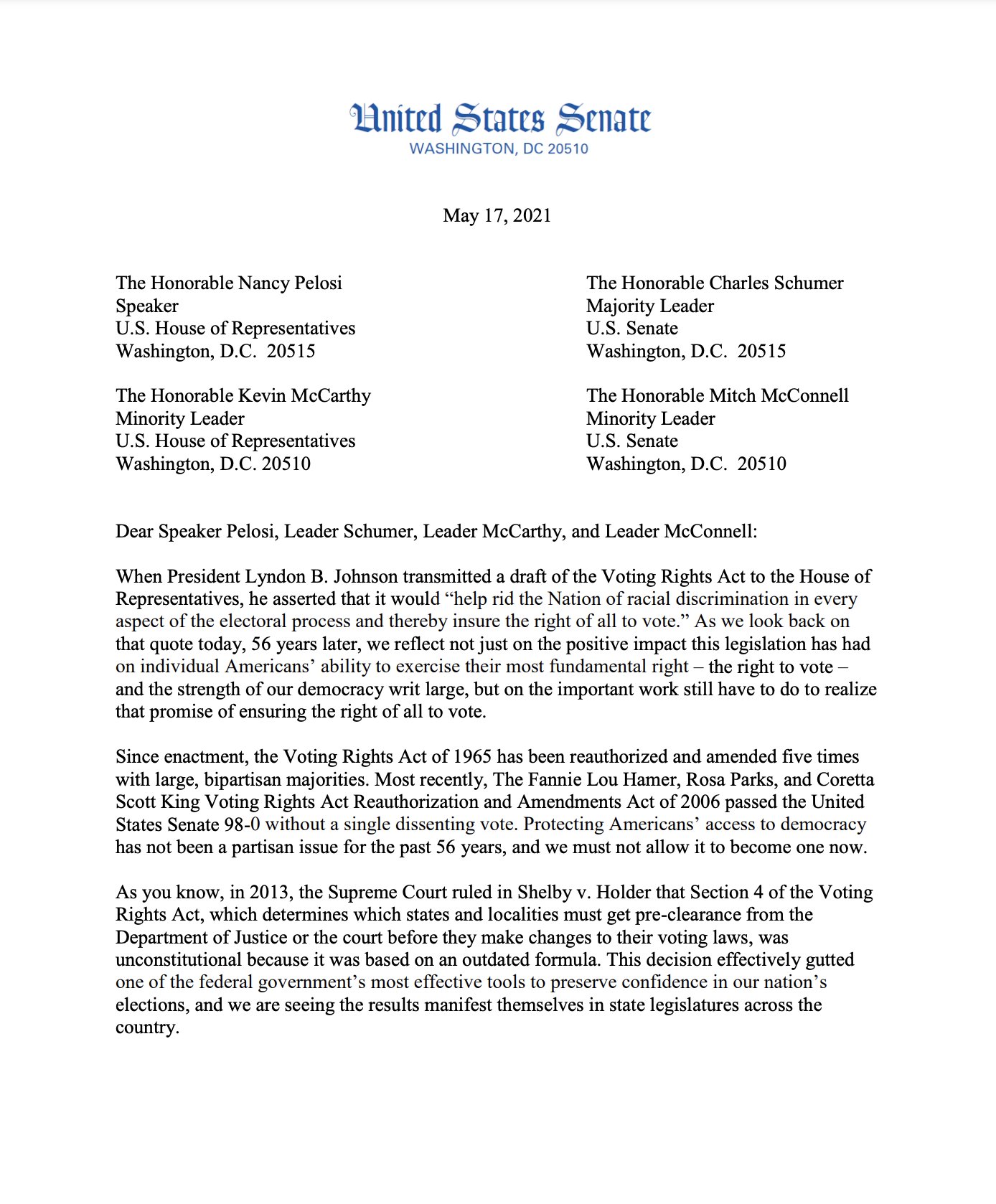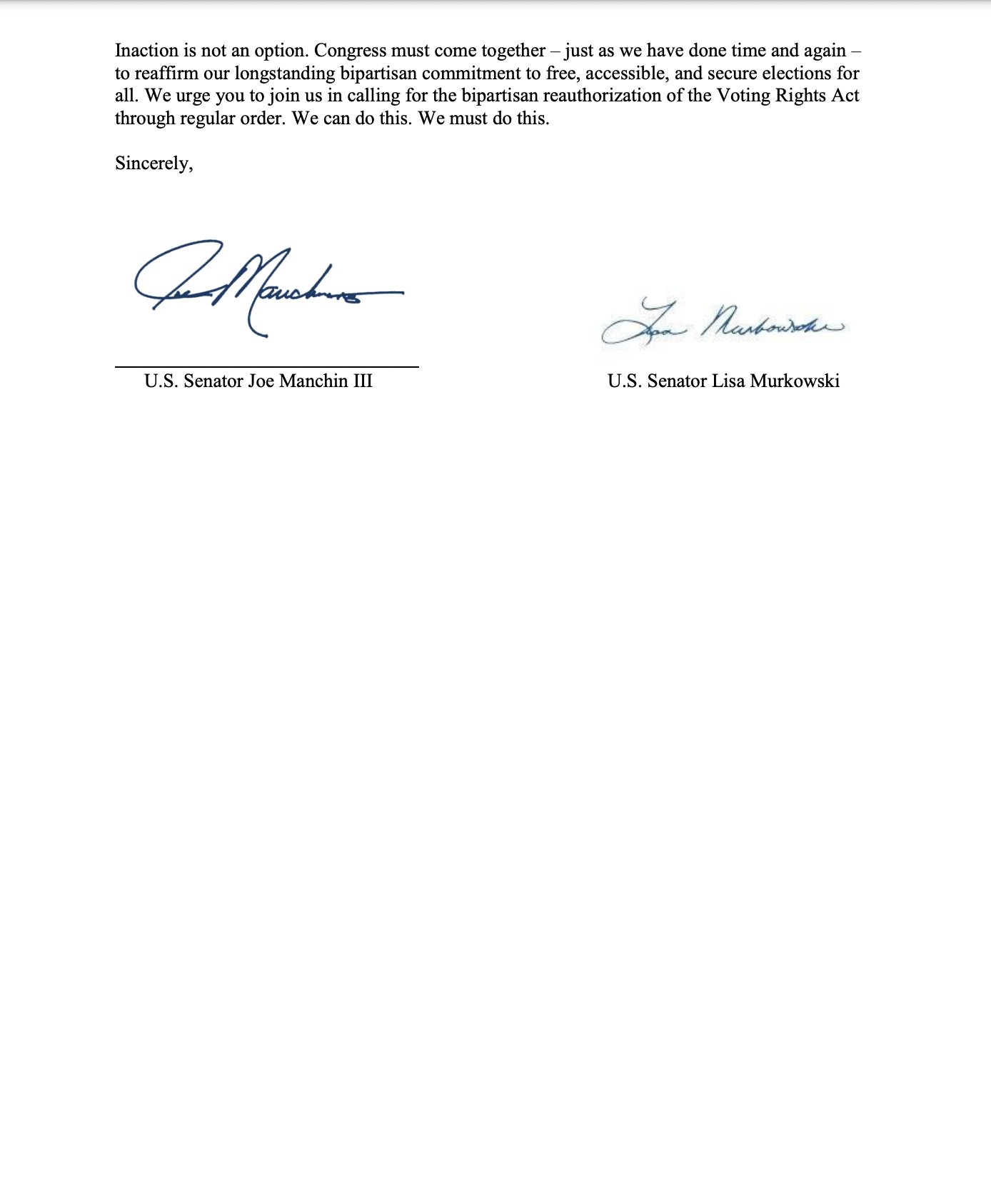 Source: Images from @AndrewSolender on Twitter
Read more
To read more, click here.
---
Please donate so that we can continue to educate voters, and expand voting rights and voting access here in New Jersey. We are the leading organization for Vote By Mail and election infrastructure in New Jersey.